RED CAPITAL GROUP Research Team shares latest multifamily market review and outlook online on its website, including rental rate and occupancy trends and outlooks and metro area conditions.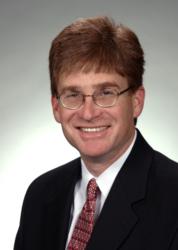 Daniel J. Hogan, Director of Research, RED CAPITAL GROUP, LLC
RED CAPITAL GROUP, LLC has posted on its website its Research Team's most recent multifamily housing industry report entitled "Multifamily Housing Industry 2011 Mid-Year Review and Second Half Outlook Report".
To access the report, log on to http://www.redcapitalgroup.com and scroll down to the "Recent Multifamily Housing Market Analysis" section to register for the download.
Researched and written by Daniel J. Hogan and Joseph M. Mandeville, both of RED's in-house Research Team, the report is highlighted by the introduction of a fully-integrated occupancy, rent and cap rate forecasting model. The report provides a full set of 2011 to 2013 annual payroll projections and annual five-year rent growth and occupancy rate forecasts for 46 metropolitan markets across the country (the "RED 46") as well as five-year total return and risk-adjusted return estimates and probability distributions of total return for each market. The study also engages in some "What If" modeling to help probe key questions confronting the multifamily housing space, such as the relative impact of accelerating inflation on asset performance and returns in different metropolitan markets.
In addition, the report contains a summary of the performance of metro markets during the first half of 2011, including:
    Apartment Demand & Occupancy Trends
    Apartment Rent Trends
    Metro Area Economic Conditions
    Macro-economic Outlook
Highlights of key points summarized in the report include:
    Abundant employment growth among Americans aged 20- to 29-years in the period May 2010 to May 2011 triggered the strongest apartment demand observed in a generation.
    Export-driven manufacturing revivals fueled stronger than expected hiring in corners of the Heartland, such as Nashville, Pittsburgh, Columbus, Louisville and Saint Louis.
    High tech hubs (Seattle, San Jose) and Texas metro areas (Dallas, Fort Worth, Houston, Austin) posted the strongest job growth in the spring, while Milwaukee surprised many by leading the nation in year-over-year job growth.
    With the exceptions of Seattle, San Jose, San Diego and Portland, Western Region economies continued to struggle with negative or flat results in the second quarter.
Operating nationwide since its inception in 1990, comprehensive debt and equity capital provider RED CAPITAL GROUP, LLC is recognized for its industry expertise, innovative and comprehensive structures, and consistently high lender rankings, including having closed more FHA Multifamily & Healthcare loans during HUD FY-2010 than any other lender and remaining active as a top Fannie Mae DUS® lender for both multifamily and seniors. Red Mortgage Capital, LLC's nationwide agency platform includes Fannie Mae DUS, Freddie Mac Seller/Servicer for Seniors, and FHA MAP and FHA LEAN lending for multifamily, seniors housing and health care properties. RED's Research Team supports the firm's underwriting and lending functions, and provides unique intelligence and perspective.
RED CAPITAL GROUP, LLC is committed to being the nation's premier provider of capital across the spectrum of asset classes.
About RED CAPITAL GROUP, LLC
RED CAPITAL GROUP, through three operating companies, provides integrated debt and equity capital to the multifamily, student and seniors housing, and health care industries. Red Mortgage Capital, LLC is: a leading Fannie Mae DUS® lender for both Multifamily and Seniors Housing; the nation's most active FHA Multifamily/Seniors lender (MAP- and LEAN-Approved); a national Freddie Mac Seniors Housing Seller/Servicer; an active financier of Critical Access, community and rural hospitals; and services more than $14 billion of income property mortgage loans. Red Capital Markets, LLC (MEMBER FINRA/SIPC) is a leader in: the trading and distribution of Fannie Mae and GNMA Project MBS; the underwriting of developer-driven multifamily housing bonds; and also is remarketing agent for $1.5 billion in variable rate demand tax-exempt and taxable housing and health care bonds. Red Capital Partners, LLC delivers proprietary debt and equity to the multifamily and health care industries and provides asset management services for RED's proprietary debt and equity investments.
RED CAPITAL GROUP is headquartered in Columbus, Ohio, employs more than 200 and maintains eight offices nationwide. Since 1990, the bankers of RED CAPITAL GROUP have provided over $52 billion in taxable and tax-exempt first mortgage debt, mezzanine level capital and equity to multifamily, seniors housing, health care, and other real estate properties nationwide. RED CAPITAL GROUP is a subsidiary of ORIX USA Corporation.
About Our Parent ORIX USA Corporation
ORIX USA Corporation (http://www.orix.com) is the U.S. subsidiary of ORIX Corporation, a publicly-owned Tokyo-based international financial services company established in 1964. ORIX Corporation is listed on the Tokyo (8591) and New York (NYSE:IX) stock exchanges. ORIX USA Corporation is a diversified corporate lender, finance company, and advisory service provider with more than $6 billion in assets and an extensive portfolio of credit products and advisory services. ORIX USA is headquartered in Dallas, Texas and has approximately 1,400 employees worldwide.
Red Mortgage Capital, LLC is a licensed FHA MAP and FHA LEAN lender.
DUS® is a registered trademark of Fannie Mae.
Tagged with: Apartment Buildings • Apartment Complex • Business • Cap Rate • Cash flow • Commercial bank • Commercial property • Commercial Real Estate • Fannie Mae • Freddie Mac • Housing Market • Industry • Investment Property • Markets • Mortgage loan • Multi Family Property • ORIX USA • ORIX USA Corporation • Real estate • Real Estate Investing • Real estate investment trust • RED CAPITAL GROUP • REIT • Rental Property • ROI
Filed under: Real Estate